Metal 2 The Masses - Hitchin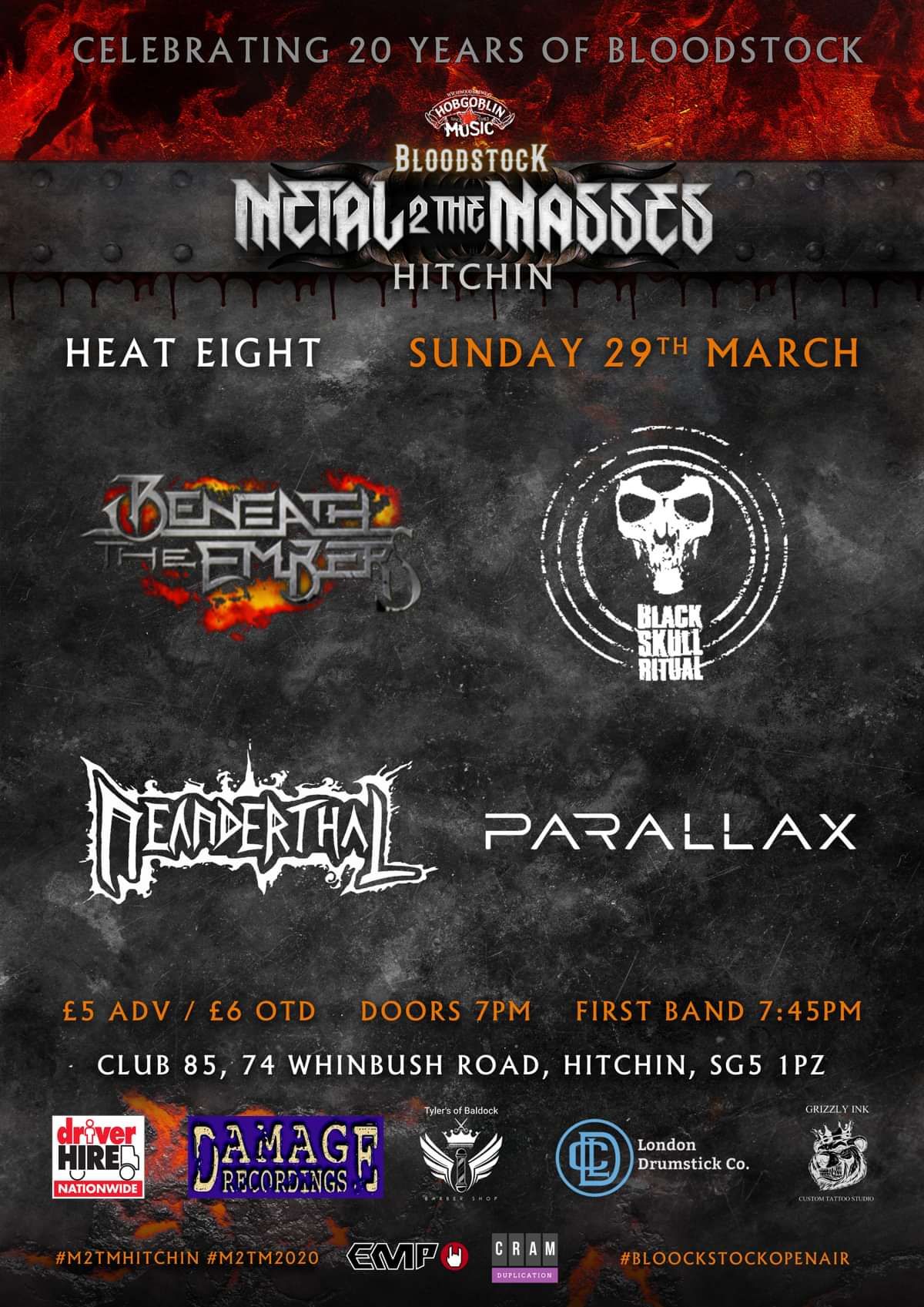 📣 Live Announcement 📣 Beneath the Embers will be hitting the stage at Club 85 on March 29th for a chance to take to perform at Bloodstock Festival. Tickets will be going on sale soon 👉 brace yourselves.
Also joining us Kardinal X, Neanderthal & Black Skull Ritual.
"Ladies and Gentleman, Club 85 and Bloodstock / M2TM Hitchin are uniting once more for 2020, giving your favourite unsigned bands a chance to play Bloodstock Open Air! After such an overwhelming display of support from both musician and fan alike the last few years, we beyond excited to see what this next chapter holds!"